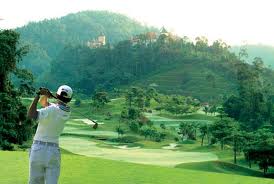 A golf course consists of a series of holes, each consisting of a teeing ground, fairway, rough and other hazards, and a green with a flagstick and cup, all designed for the game of golf. 18 holes is a standard golf field now.
The amount of calories burned golfing 18 holes equals…
Golfing
Walking on a golf field: 1590 calories
Walking using push cart: 1500 calories
Walking using caddie: 1200 calories burned
Calories burned 18 holes riding: 820 calories burned
Walking
Walking and not riding in cart: 2.5 miles
Riding in cart: 0.5 miles walking
Also visit full chart of calories burned walking .