Fish calories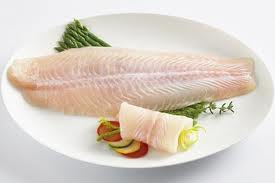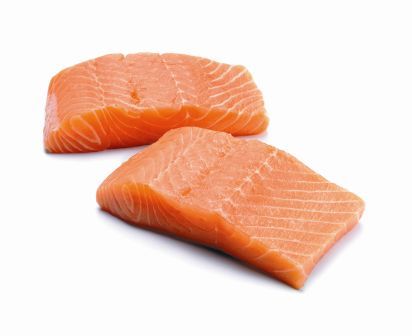 Calories and nutrition in fish
There two types of fish when it comes to nutrition and calories. Oily and not oily.
Oily fish usually is higher on calories than white fish because oily fish contains lots of nutritious fatty acids which have been proved to help fighting some types of heart diseases. One serving of oily fish is highly recommended at least 1 / week.
Fish nutrition facts
Fish bones are full of calcium, fluoride and phosphorus
Fish is a great resource of protein:1 oz of fish contains approximately 7 grams of protein. For example, 6 oz can of tuna fish has 40 grams of protein
See the list of calories in fish and their nutritional value, below.
Calories and nutrition in most popular fish
Fish

Calories in one serving / piece, 100 grams / 3.5 oz

Nutrition

Calories in one piece of raw Tilapia

84

Tilapia is a perfect choice when on a diet. It has all of the nutritional value as other fish, but not nearly as much of fat.

One piece of tilapia contain 1.4g of fat, 22.5g of protein, 11 mg of calcium, 340mg of potassium  

Calories in one piece of raw Atlantic Salmon

190

Salmon is a very nutritious fish. It's high on protein and calcium.

One 100 gram piece of salmon fish contain 12 gram of total fat, 21 g of protein, 13 mg of calcium, 405 mg of potassium 

Calories in one serving of raw Yellowfin Tuna Fish

         120

Tuna fish is high on nutritious elements but don't have as much fat as Salmon does. Tuna is a favorite fish to make sushi with. Check out full sushi calories chart too!

100 grams (3.5 oz) of tuna fish contain 1.1 g of total fat, 25 gram of protein, 17 mg of calcium, 500 mg potassium  
Full chart of calories in fish
| | | |
| --- | --- | --- |
| Fish and Seafood | Calories in one serving / piece, 100 grams / 3.5 oz | Fat, grams |
| Calories in Anchovy Fillet, canned and drained | 266 | 19.25 |
| Calories in Bloater, filleted and grilled | 245 | 15.05 |
| Calories in Black Caviar (Sturgeon Caviar) | 252 | 15.4 |
| Calories in Cod Fillet in Batter | 245 | 15.05 |
| Calories in Cod Fillet, raw | 73.5 | 1.05 |
| Calories in Cod Steak, frozen and raw | 66.5 | 1.05 |
| Calories in Cod Steamed | 87.5 | 1.05 |
| Calories in Cod's Roe, hard and raw | 105 | 4.2 |
| Calories in Coley, raw | 80.5 | 0.7 |
| Calories in Fish Cake, grilled (1 average size fish cake) | 350 | 17.5 |
| Calories in Fish Finger, grilled (1 average size fish finger) | 175 | 7.35 |
| Calories in Haddock Fillet, raw | 70 | 0.7 |
| Calories in Haddock Fillet, smoked, raw | 80.5 | 0.7 |
| Calories in Haddock Fillet, smoked, steamed | 101.5 | 1.05 |
| Calories in Hake, raw | 73.5 | 0.7 |
| Calories in Halibut Fillet, raw | 101.5 | 1.75 |
| Calories in Herring, grilled | 231 | 12.6 |
| Calories in Herring, raw | 192.5 | 13.65 |
| Calories in Herring, rollmop | 196 | 14.7 |
| Calories in Herring's Roes, soft | 87.5 | 1.75 |
| Calories in Huss | 122.5 | 3.5 |
| Calories in Kipper Fillet, grilled | 255.5 | 19.25 |
| Calories in Kipper Fillet, smoked, raw | 227.5 | 17.85 |
| Calories in Kipper on the bone, grilled | 161 | 12.25 |
| Calories in Mackerel Fillet, raw | 217 | 15.75 |
| Calories in Mackerel Fillet, smoked | 350 | 30.45 |
| Calories in Mackerel, fried | 273 | 19.6 |
| Calories in Monkfish, raw | 66.5 | 0.35 |
| Calories in Mullet, grey, raw | 119 | 2.1 |
| Calories in Mullet, red, raw | 112 | 2.1 |
| Calories in Parrot Fish | 84 | 0.35 |
| Calories in Pike Fillet, raw | 94.5 | 1.05 |
| Calories in Pilchards in Tomato Sauce | 140 | 7.7 |
| Calories in Plaice Fillet, fried in breadcrumbs | 224 | 13.3 |
| Calories in Plaice Fillet, grilled | 108.5 | 2.1 |
| Calories in Plaice Fillet, raw | 77 | 1.4 |
| Calories in Salmon Steaks, raw | 175 | 10.5 |
| Calories in Salmon, meat only, steamed | 192.5 | 11.9 |
| Calories in Salmon on the bone, steamed | 150.5 | 9.1 |
| Calories in Salmon, pink, canned | 154 | 6.65 |
| Calories in Salmon, red, canned | 168 | 9.1 |
| Calories in Salmon, smoked | 140 | 4.55 |
| Calories in Sardines in Tomato Sauce | 157.5 | 9.45 |
| Calories in Sardines, canned in oil | 213.5 | 13.3 |
| Calories in Sardines, fresh, raw | 161 | 9.1 |
| Calories in Shark, raw | 101.5 | 0.35 |
| Calories in Skate | 66.5 | 0.35 |
| Calories in Skate, grilled | 84 | 0.35 |
| Calories in Sole Fillet (Dover/ Lemon) poached | 91 | 1.05 |
| Calories in Sole Fillet (Dover/ Lemon) raw | 84 | 1.05 |
| Calories in Sprats, raw | 171.5 | 10.85 |
| Calories in Sprats, fried (1 average size) | 388.5 | 33.6 |
| Calories in Swordfish Fillet | 119 | 4.55 |
| Calories in Tilapia, raw | 84 | 1.4 |
| Calories in Trout Fillet, grilled | 136.5 | 5.25 |
| Calories in Trout Fillet, raw | 133 | 5.6 |
| Calories in Trout Fillet, smoked | 136.5 | 5.25 |
| Calories in Trout on the bone, grilled | 98 | 3.85 |
| Calories in Trout, grilled (1 average size trout) | 700 | 26.95 |
| Calories in Tuna, canned in brine, drained | 98 | 0.7 |
| Calories in Tuna, canned in oil, drained | 185.5 | 8.75 |
| Calories in fresh tuna | 140 | 4.55 |
| Calories in Turbot | 94.5 | 2.8 |
| Calories in Whitebait, fried | 525 | 47.6 |
| Calories in Whiting, raw | 87.5 | 1.05 |