Vinegar consists mainly of Acetic Acid. Apple cider vinegar is made by fermenting apple, and is believed to cause weight loss by regulating the blood glucose levels. It is observed that if apple cider vinegar is taken with meals, it can affect the rate at which glucose is released into the blood, which consequently lowers the amount of insulin hormone released in the blood. Excess amount of insulin hormone in blood can cause difficulty in losing fat. The body will tend to store fat, even if the calorie intake is reduced. This is exactly where acetic acid comes in effect, and may lower the amount of insulin in blood, regulating the blood glucose levels, and causing weight loss.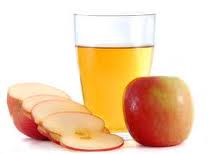 Apple cider vinegar weight loss certainly is less risky than opting for weight loss with drugs or anti-depressant medications. But in the opinion of nutritionists, they presume some cons of losing weight by this method. The argument, though very correct, is that apple cider vinegar is made with the process of fermentation, which robs off the useful minerals and nutrients out of the skin and the fruit. If apple would be eaten as a whole, it would be much healthy and beneficial.
The vinegar reduces blood pressure, as well as cholesterol levels. Some people may also experience improvement digestion by taking it in a small quantity before meals. It can be understood, that it increases the level of acidity in the stomach, which may help with better digestion.
It is also highly acidic, and it may irritate the throat if it very often or in large amounts. It may also interact with certain drugs or supplements. This may give rise to low potassium levels.
It is made with different ways, with the process of double fermentation, distillation, filtration, pasteurized etc. Carefully opt for the most suitable one by understanding which one will benefit you most, as these extra processes might destroy the healthy vitamins and nutrients.